Copenhagen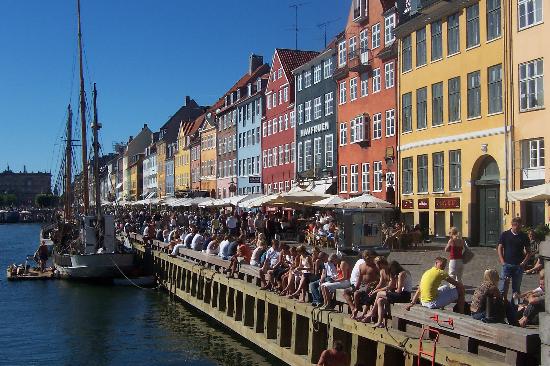 Copenhagen is the capital of Denmarkand center of the largest metropolitan area in Scandinavia. With a population of 1.17 million and a metropolitan area population of 3.6 million, the city offers a plethora of attractions for visitors and residents alike.
Copenhagen is a major regional center of culture, business, media, and science. The capital of Denmark has repeatedly been recognized as one of the cities with the best quality of life.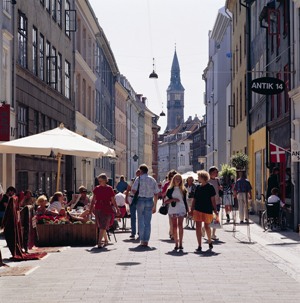 Copenhagen is excellently connected to Europe and the world through air, road and rail links. Copenhagen airport is the biggest airport in Scandinavia in terms of passenger throughput, and as well as being the hub of Scandinavian Airlines it is served by several low-cost airlines such as Easyjet. Direct flights are available to all major European cities and several destinations in Asia and North America. Additionally, Copenhagen can be conveniently reached by train or car from most of northern and central Europe.
Copenhagen Main Attractions
The Little Mermaid: H. C. Andersen's and (later on) Disney's fairy tale character became one of the most photographed statues in the world.
Strøget, the world's longest pedestrian street, is a shopping paradise for those intent on Danish design, cuisine, and pastries.
Tivoli: one of the oldest amusement parks in the world, with its unique ambiance combining tradition with state-of-the art attractions.
Nyhavn: part of the old harbor turned into a lively pub and nightlife district and starting point for the canal tours that allows visitors to take in some the city's unique architecture.
Christiania:  self-proclaimed autonomous neighborhood of about 850 residents, covering 85 acres in the center of Copenhagen; Christiania has been a source of controversy since its creation in a squatted military area in 1971.
Amaliensborg Palace: the winter residence of the world's oldest monarchy situated in the city center
Louisiana Museum of Modern Art: world-class collections and high-profile exhibitions of international contemporary art.
Beyond Copenhagen
Kronborg Castle: one of northern Europe's most important renaissance castles, and the setting of Shakespeare's Hamlet
Frederiksborg Castle: the largest Renaissance palace in Scandinavia. The palace is located on three small islands in the middle of a Lake.
Malmö: Visit Sweden's city in just 20 min train trip over the Øresund bridge which connects Denmark with Sweden.
Weather
The summer season brings temperatures averaging around 20°C, with daily highs of around 21°C in July and August. Rainfall from June through September is between two and three inches, and is not especially predictable. From a tourist's perspective, July and August are probably the best months to visit Copenhagen, as the warmer weather makes sightseeing a more pleasurable experience.
Read more: Copenhagen Weather