CMC|SMC14 Banquet

The central premises of the National Observatory of Athens are situated on top of Lofos Nymphon (Nymphs' Hill) at Thissio. Nymphs' Hill borders with Philopapou Hill and is opposite to the Acropolis and the Athenian Agora.
NOA premises are accessible by Metro (Line 1) within a 10-minutes walk from the nearest station 'Thissio' and 15 minutes walk from 'Acropolis' Metro station and the new Acropolis museum. A parking area is also available. The entrance is from Pnikos or Otrineon streets. Please note that only a section (Iraklidon to Otrineon) of the Apostolou Pavlou str. is open for vehicles.
An open air one hour concert is planed to take place before the banquet.
Also local traditional music will accompany the banquet.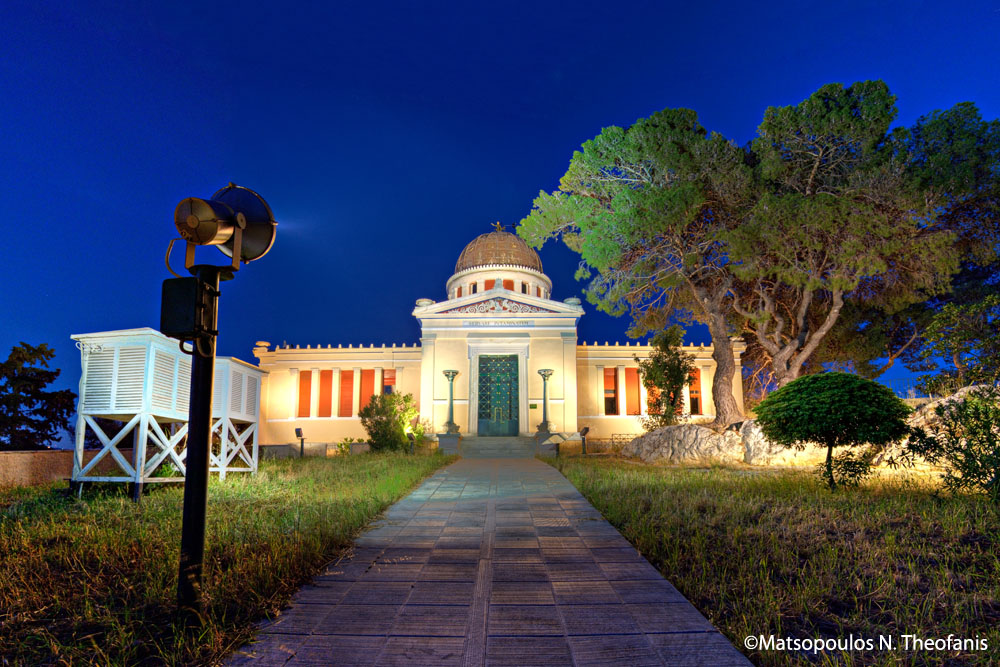 Banquet cost 40€. The places are limited so please register as soon as possible at least one day before the banquet.
ΜΕΝU, BANQUET ICMC|SMC14, Thursday 18/9/2014

STARTERS
Pie with sesame and honey
Ham and cheese Crepes
Spinach Soufflé
GREEK CHEESES PLATE
Feta
Graviera
Metsovone
Mastelo
Manouri
Anthotiro (light Greek Cheese)
MAIN DISH
Burger from fresh veal and pork with pie-bread
Grilled chicken marinated in mustard, yogurt and paprika
Roasted pork with skin without bone
Stuffed vegetables
Spinach pie
SIDE DISH
Grilled potatoes with oregano
Grilled vegetables
Mousaka
Tagliatelle soufflé
SALADS
Greek Salad with Dakos (Cretan rusk), tomato, feta cheese, caper and olives
Salad with beetroots, nuts and yogurt
Green salad with pomegranates, nuts and raisins
Ceasar's salad with iceberg, chicken, croutons and parmesan
BREAD
Variety of breads
DESSERT
Ice-cream (3 tastes)
Galaktompoureko (custard filled pastry)
2 kind of cakes
Fruits
DRINKS
Soft drinks
Beer
Wine: (red "Agiorgitiko" and white "Moschofilero")